Our top 5 RV Camping Destinations to Visit in 2021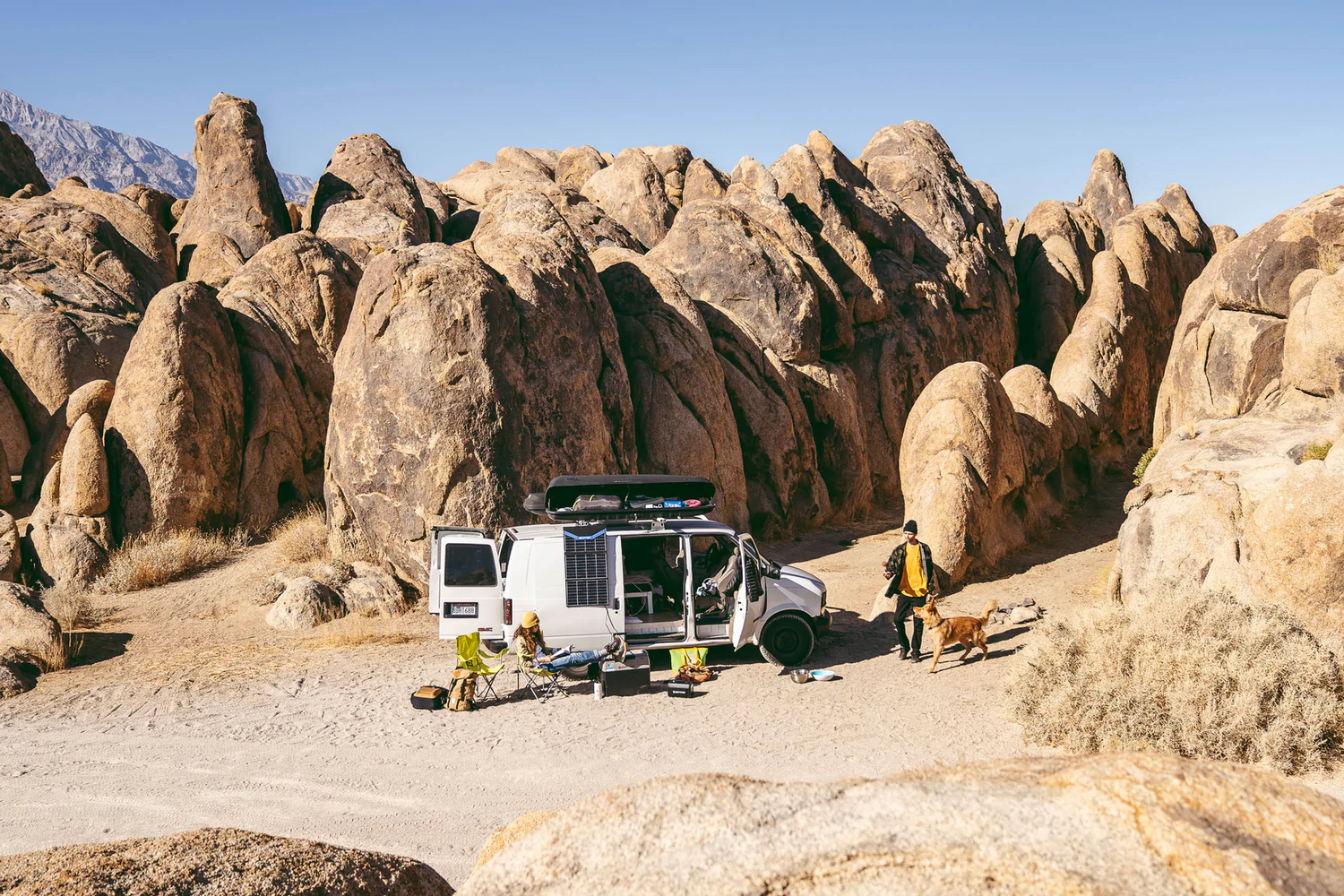 We're hoping that soon you'll be able to get on the road with friends or family to explore somewhere new. As an RV, van or trailer owner, you value being outdoors, comfort away from home and having the flexibility to switch destinations. The U.S. has thousands of amazing destinations including the iconic National parks that are easy to explore in your vehicle. But if you are looking for something more low-key, we made a list of five off-the-beaten path RV destinations. 
Bourbon Trail, Kentucky 
If you love bourbon, you'll love this RV destination! Few beverages pair as well with the scent of a campfire than a smoky, peaty dram of bourbon, neat. The Kentucky Bourbon Trail runs from Louisville to Lexington and consists of more than 17 distilleries. The beauty with this destination is you can visit anytime of the year, as distilleries operate year-round. And traveling in an RV means you can travel the trail responsibly and at your leisure while savoring each stop. Find out where the spirit leads you and grab a Kentucky Bourbon Trail Passport offered at one of the many distilleries to collect stamps at each one in order to claim a one-of-a-kind prize at the end of your journey once it's filled out.
Where to park your RV: The Derby Park Campground in Louisville is near the start of the trail and in close proximity to a shuttle service. And at the end of the trail in Lexington is the Kentucky Horse State Park where you can enjoy a wide range of amenities, get in the saddle and discover why they call Kentucky the Horse Capital of the World as you ride off into the sunset.

Port Townsend, Washington
Washington has amazing waterfront communities and Port Townsend is no exception. Steeping in history, this city is a perfect getaway from the ordinary. Port Townsend is known for its Victorian style homes, picturesque seaport and amazing restaurants which locally source their food fresh from the farm and sea. Within the two National Historic Landmark Districts, you can pick-up oysters on the waterfront, store them in your LiONCooler and have a picnic at the park nearby while taking in the robust art and cultural experiences for every interest on display throughout the year. Afterwards, take a stroll down the charming historic streets and indulge yourself in the eclectic shops and galleries of Main Street.
Where to park your RV: The beach campground at Fort Worden State Park is an awesome place to set up camp and fall asleep to the sounds of waves crashing gently on the shore. This cultural treasure places history front and center as you come upon the defunct defense coastal batteries that were once a part of the military defense system known as "The Triangle of Fire." The spectacular views of the Strait of Juan de Fuca and the Olympic Mountains nearby are sure to make this history lesson a memorable one.
Sedona, Arizona
The majestic beauty of Sedona is extraordinary from any viewpoint, but the closer you get, the more profound your experience will be. With miles and miles of hiking trails to explore in this red rock country, the stimulating views of vibrant canyons and evergreen vegetation are bound to fill those who make this trek with inspiration. When you visit Sedona, you might just find yourself having a deeper spiritual connection as this area contains vortexes which according to 'Visit Sedona' are "whirling centers of energy that are conducive to healing, meditation and self-exploration. These are places where the earth seems especially alive with energy." So, if you're in need of a pick-me-up after the year that was 2020 and a recharge for 2021, this might be the place for you. The spring and fall seasons are great times to visit this magnetic destination if you plan on being outdoors. Otherwise, feel free to stay anytime during the year to pamper yourself with the many luxuries Sedonians and visitors boast about.
Where to park your RV: If your RV or van is equipped with one of ACOPower's RV Solar-Power Kits, scope out some of the campsites in the Red Rock Ranger District that supply incredible vistas without compromising comfort.

Julian, California
Nestled in the beautiful Cuyamaca mountains, east of San Diego and south of Los Angeles, is a pioneer town that's as American as apple pie. If you're looking to escape the bright lights of a big city, Julian is a scenic mountain retreat that's easy on the eyes and remote enough to be a part of the 1% of the U.S. that can still see the Milky Way. With its rich history rooted in the gold rush more than a century ago, this former boomtown is now known for all things apple related. Once you've soaked in the stunning panoramas the hiking trails in this area provide, reward yourself with something sweet such as Julian's famous apple pies. Then, take a tour through a local orchard where you can enjoy a glass of cider and pick some apples that can be stored in your LiONCooler for the days ahead. Unlike the rest of Southern California, Julian has four distinct seasons so you can choose your own adventure whenever you decide to pay a visit. However, if you'd like to get in on the apple harvest, the fall season is the best time to stop by.
Where to park your RV: William Heise County Park is close to town and considered one of the most beautiful parks in San Diego County that has amazing views amid 900 acres of mountain forest.
Natchez Trace Parkway
The Natchez Trace Parkway is a 444-mile scenic drive through three states and 10,000 years of history. It crosses some of the most beautiful terrain through Mississippi, Alabama, and Tennessee. Along the way, you'll find an abundant array of wildlife, historic sites, gorgeous waterfalls, and remarkable hikes. This National Scenic Byway is open all year so it gives those who visit an opportunity for an unhurried trip through time, but this All-American Road trip is especially breathtaking when the hardwoods lining the road burst with color during the fall season.
Where to park your RV:
The
Natchez Visitor Center
which overlooks the Mississippi River offers free camping
with water & electric hook-ups to recharge your ACOPOWER generator. After your generator is fully charged, you can also stop at the Meriwether Lewis, Jeff Busby, and Rocky Springs campgrounds along the parkway free of charge.